PS3
Ratchet & Clank Future: A Crack in Time
Gamer Reviews
3561 Reviews
8.87
NA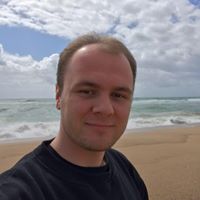 8.80
A Crack in Time is the second best R&C game in the whole series and one of the best platformer games on the ps3 console. To play as Ratchet and Clank here while fighting aliens, gladiators and monsters while also solving puzzles together with some time travel power feel so unique compared to the other Ratchet and Clank games. So if you are wondering which R&C game you should buy I recommened this one very much.
Aggregate Gamer Reviews
8.50
A Crack in Time doesn't drastically change the formula of the series, but that's not a big problem. The core gameplay is still rock solid, and the few tweaks and additions help to differentiate this from previous iterations. The overall pacing has also been greatly improved, focusing on the best moments to keep this adventure fun and rewarding the whole way through. This is the best Ratchet game in years and a great platformer no matter how you look at it.
9.00
If you've for some reason found that Ratchet & Clank isn't your cup of tea, it's likely you're suffering from an illness, but take note that A Crack in Time is similar enough that it probably won't change your mind. For those of you who've never embarked on an adventure with the furry-faced hero and his brainy metal friend, you've got a lot of catching up to do, but it'll be worth it -- Ratchet & Clank: A Crack in Time is easily one of the best in the series.
10.0
The constant satisfaction from upgrading creative weaponry, item collection which feels rewarding rather than trivial, and the over-the-top action are all here, and better than they've ever been. With the addition of some interesting puzzles, even more flexibility with your weapons, and a great presentation, Ratchet and Clank Future: A Crack in Time is not only the best game in the series, but one that will certainly stand the test of, well, time.