PS3
Ratchet & Clank Future: A Crack in Time
Gamer Reviews
3565 Reviews
8.87
NA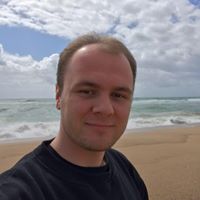 8.80
A Crack in Time is the second best R&C game in the whole series and one of the best platformer games on the ps3 console. To play as Ratchet and Clank here while fighting aliens, gladiators and monsters while also solving puzzles together with some time travel power feel so unique compared to the other Ratchet and Clank games. So if you are wondering which R&C game you should buy I recommened this one very much.
Aggregate Gamer Reviews
9.00
nsomniac has created a visually appealing game with enough personality to match its good looks. With so much to level-up and enjoy, there's enough to keep even hardcore Ratchet fans coming back for more -- especially with the new Clank sections that feature some enthralling puzzles. Now that the awkward space sections from Tools of Destruction have been replaced, there's almost nothing I don't like about Crack in Time. Unfortunately, as Crack in Time still relies heavily on the tried and true Ratchet Formula, gamers that were satisfied with old Ratchet games might not have enough reasons to come back.
8.50
A Crack in Time doesn't drastically change the formula of the series, but that's not a big problem. The core gameplay is still rock solid, and the few tweaks and additions help to differentiate this from previous iterations. The overall pacing has also been greatly improved, focusing on the best moments to keep this adventure fun and rewarding the whole way through. This is the best Ratchet game in years and a great platformer no matter how you look at it.
9.25
The massive arsenal never becomes cumbersome, and the platforming controls are as solid as ever. A great quest accented with tons of replay and secrets. This series is the closest video games come to having a noteworthy serialized adventure. A Crack in Time shows a good idea and consistent execution is all it takes to keep interest high. Keep 'em coming, Insomniac!