PS3
Ratchet & Clank Collection
Gamer Reviews
2528 Reviews
9.29
9.50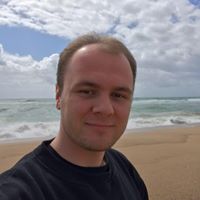 9.00
This collection of remastered playstation exclusives is a most if you enjoy classic platformer games. While the first entry feels somewhat dated the others are still amazing after so many years since they were released. If you are intreseted to buy a R&C game on the Ps3 then I strongly recommend that you buy this one.
Aggregate Gamer Reviews
8.00
It's not a perfect restoration - odd design choices and framerate drops mar the experience - but a fantastic amount of literal bang for your buck awaits in a trilogy that is still one hell of a lot of fun. You certainly won't regret your purchase, but you might wish that Ratchet and Clank were treated just a little better in their epic return.
9.25
Idol Minds did a wonderful job sprucing up Insomniac's celebrated action-platforming series. It rarely occurred to me while playing that these are gussied-up versions of last-gen games. Few modern games boast such strong levels of writing, pacing, and gameplay. Whether you're a Ratchet enthusiast or a series newcomer, this collection is a ton of fun.
8.50
It's not hard to see why the Ratchet & Clank games were such a hit during the PS2's life. Their focus on combat and creative weaponry was a great gameplay foundation, but it was all the additional touches that helped make them special. The gadgets, puzzles, platforming, mini-games, exotic locations, art direction and sense of humour. Oh, and let's not forget the bolts. Those magical, jangly bolts.