NA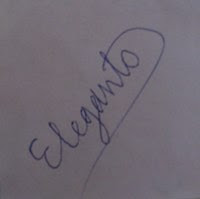 5.50
What am I doing here in 2021? I'm not sure, lol. But I accidentally found this game and it's hooked me, because Koei Tecmo publishished it. It's a Japanese, fantasy kinda view of Gears of War (but I'm not here for you to say that again). You just now probably know what to expect from it, and I can't say, this game is 4-5/10 bad. It's even good in some way and I have spend here a couple of my evenings. I guess I found some fun in it. And I don't ever tried actual Gears of War or Army of Two myself.
The good: Headshots are rewarding
Combo throws
Feeling of protagonists grief
Original weapons and some type of ammo (and enough to choose from)
Auto aim on easy difficulty (I highly recommend this difficulty, it's still hard, but u can actually aim here. You can rapidly press it again when it's unfocused)
Combo attacks
Vibration functionality (+works in cutscenes)
Checkpoints are somewhat good
Boss battles is not the hardest, but I was catch myself blood boiling
Optimization: the game have some drops, but it's a rare thing here, most of the time
The bad:
Animations of combo throws are disappointing
Slow motion
Camera controls is not quite good (I was set it up for myself)
One of a kind mechanics (poorly used or just as one time challenge, like moving covers on the start)
Not enough info of the world (the whole game is a journey in the tower)
Can't recommend the upper difficulties, it's just makes the game more poor
Your actual melee combat, when you're alone (it's almost completely useless, better throw your opponent to do the melee)
Difficulties are just makes the game badder
Story is not enough and nothing really like character development is here
If you're just like me, and love to seek something interesting without so much hype on it, you can try this one for yourself. It's just around 9 hours long :) I'll say 5.5/10.
Aggregate Gamer Reviews
2.50
Its uninspired level design, terrible shooting, and frustrating instant-kill portions make this a game that I simply couldn't recommend to anyone at anytime. You only get one life to live, and Quantum Theory isn't worth a moment of it.
4.00
Quantum Theory could have been a game that showed what a well respected and established Japanese publisher could do with the now tried and tested third-person shooter formula, but it fails on every level. It looks and feels terribly dated, has next to no creative spark, completely lacks imagination and is certain to be forgotten very quickly.
4.00
The length of the campaign can last anywhere from eight to ten hours and contains a lifeless multiplayer. There really isn't much reason to revisit once you've beaten the single-player component. Honestly, there isn't much reason to visit in the first place. Quantum Theory is just a bland effort in the third-person shooter genre, and has nothing to offer in terms of originality or serviceable gameplay.