Gamer Reviews
7281 Reviews
9.06
NA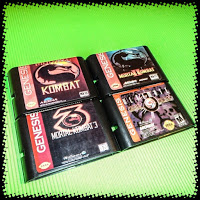 8.50
Little more polished than first part, better gameplay, story tho, same formula, but still interesting, overall, good game. Love the franchise, I hope that sometime in the future we will see part 3.
Aggregate Gamer Reviews
8.60
There is a lot to love about this game, so long as what you love includes hacking through anything and everything that's unfortunate enough to get in your way and looking like a total badass as you leap tall buildings in a single bound or nonchalantly toss a helicopter into a tank. This is chaotic, visceral fun at its best that will easily please action fans the gorehounds alike. Prototype 2 is a brutal blockbuster that improves over the original in every way. If you're looking to get your destructive fix, look no further.
7.50
Prototype 2 is a safe sequel. It doesn't add anything particularly new or inventive to the genre, but small tweaks make it more accessible than the original game. Most importantly, it's an unabashedly fun adventure that doesn't have any doubt about what it wants to be. This is a game about killing enemies in an open-world environment, and little stands in the way to hinder your enjoyment. Mindless violence is is all the rage in Prototype 2, which makes for a stupid yet entertaining experience.
While Prototype 2 has a ton of side missions, collectibles and challenges to keep you busy, there isn't a whole lot of a reason to come back for a second helping. That is partially because the game lacks a morality system, like inFamous. It's hard not to compare these two games, and it's clear inFamous did a better job of morality. It's not a huge miss for Prototype 2, but hopefully the third installment will not only have a stronger story, but also a system that is impacted by your decisions.