Gamer Reviews
7278 Reviews
9.06
NA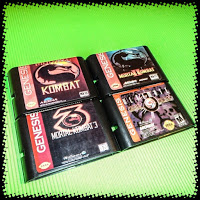 8.50
Little more polished than first part, better gameplay, story tho, same formula, but still interesting, overall, good game. Love the franchise, I hope that sometime in the future we will see part 3.
Aggregate Gamer Reviews
8.50
Prototype 2 has officially redeemed this franchise. The mechanics feel the way you wished they would have in the first installment, and it's a rush to abuse your incredible powers any way you see fit. If you've stayed away from the first game because of the lackluster word of mouth, don't hesitate to jump right into the sequel. A slick video catches you up on everything right out of the gate so there's no excuse to miss this taste of ultimate viral power.
6.00
Like its predecessor, Prototype 2 is an enjoyable distraction rather than a must-play affair. Its varied combat and satisfying traversal mechanics provide the title with a surprisingly solid basis, but a lacklustre plot and dreary setting prevent it from competing with the very best in the open-world genre. There's certainly fun to be had here, but it's of the disappointingly dispensable kind.
6.00
That's probably the biggest problem with Prototype 2. Its cooler moments are offset by a long list of missions that aren't engaging at all. You're a man with an ever-increasing list of insane powers, but the tasks you accomplish with those powers are usually pretty ho-hum. Add to all that a script that makes you want to turn the sound down and a dose of awkward control quirks and you've got a run-of-the-mill open-world game.