Gamer Reviews
3150 Reviews
9.52
NA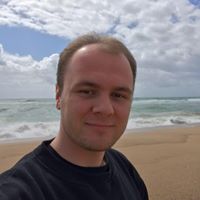 10.00
Persona 5 is without a doubt one of the best games I have ever played. If I had to make a top 10 list of the best video games of all time I would definitely put it there.
The gameplay mechanics in this game where you can fight villains and monster one day but on the next you can hang out with friends or work for a little extra money to make you stronger makes this game a almost perfect experience.
I got almost addicted in playing this that I could barley stop playing when I had started and now I'm almost scared to play it again becasue I might get so hooked on it that I might neglect my work. Its simply that good.
Aggregate Gamer Reviews
10.0
Persona 5 is special, even more so for people who have been paying attention to this series for the past few decades. Just, you know, clear your calendar for a while.
9.50
I could nitpick about small issues, like some textures that are painfully blurry or a handful of quirky localization issues. Those issues fade into the periphery, however. What doesn't is simply this: Persona 5 is a triumph of game design that stands apart from other JRPGs. RPG fans owe it to themselves to drop what they're doing and play now. You won't regret it.
Persona 5 is undoubtedly one of the best JRPGs that we've not only seen in recent years, but perhaps we've ever seen. The follow-up to the classic that was Persona 4 builds upon its forebear in every department, both in terms of its dungeons and its day-to-day shenanigans. Aside from a few weird pacing issues and some uninteresting boss fights, Persona 5 is at the top of its game, which will delight fans of Japanese games and culture around the world.