Gamer Reviews
11288 Reviews
9.12
NA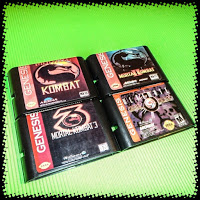 9.00
This is simply the best what fighting game has to ofer. Maybe because Im the fan since the first game, but this remake/reboot, whatever you want to call it, makes everything great again, and revive franchise
Aggregate Gamer Reviews
10.0
As for top-level play, I'm not the guy to judge any fighting game from the "is this game tournament-worthy?" angle. But MK feels solid, with enough depth and guessing games in place to work, provided that it's as balanced as it feels after a week of solid play. But even if, for some reason, the competitive aspects of the game didn't work out, there's so much great single-player material in Mortal Kombat that it's still worthwhile even if you aren't looking to fight others.
9.40
Darkly decadent as one of its sadistic X-ray moves, the new and improved Mortal Kombat emerges as an impressively realized reboot that elevates the series to a new plateau of excellence. If your interest in Mortal Kombat has remained in stasis until now, unfreeze your expectations and take a dip in the dark side. You will that find ripping someone's head off is a lot more fun than you originally remembered.
8.00
Indeed, this new game feels like such a thorough piece of fan service, it's difficult to see how NetherRealm Studios will ever be able to follow it up, as it feels like there's little left to do. Still, for now that doesn't matter. Mortal Kombat feels like the return of an old friend - a thoroughly unhinged friend, but one we're delighted to have back.