Gamer Reviews
11297 Reviews
9.12
NA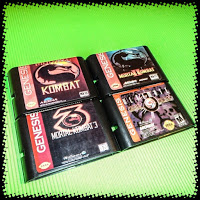 9.00
This is simply the best what fighting game has to ofer. Maybe because Im the fan since the first game, but this remake/reboot, whatever you want to call it, makes everything great again, and revive franchise
Aggregate Gamer Reviews
8.00
Topping all this off are the aforementioned X-ray moves, which are devastating new attacks unique to this version of MK. Land one of these suckers and you can deal up to 50% damage, which, while cool for comebacks, is perhaps too much. We want to always have a chance at victory, but uh, some of these moves can turn the tide in a very un-fun way.
9.00
Though we have technically already had a Mortal Kombat game this console generation, this is the first M-rated Mortal Kombat game we've seen on HD platforms, and as such it makes a stellar debut. I wouldn't call Mortal Kombat a reboot, but instead the sequel you've been waiting for. After several mis-steps, the series is back and deadlier than ever. If you are a fan of the Mortal Kombat franchise, love 2D fighters, or just want to experience what must be the goriest fighter ever made, you'll have a bloody good time with Mortal Kombat.
10.0
As for top-level play, I'm not the guy to judge any fighting game from the "is this game tournament-worthy?" angle. But MK feels solid, with enough depth and guessing games in place to work, provided that it's as balanced as it feels after a week of solid play. But even if, for some reason, the competitive aspects of the game didn't work out, there's so much great single-player material in Mortal Kombat that it's still worthwhile even if you aren't looking to fight others.