PS3
Minecraft: PlayStation 3 Edition
Gamer Reviews
161884 Reviews
9.52
NA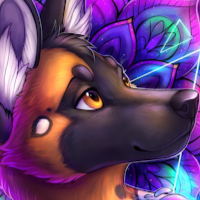 8.50
To be honest, it really is a good game, but after a while of playing it, I kinda got a little boring. I think it'd be cooler if there were more physics so there couldn't be any floating blocks. 8.20
Good game at first but gets kind of boring
Aggregate Gamer Reviews
10.0
A communal imaginarium, a cultural phenomenon, and an epic social experiment; Minecraft is all of these things and more, but it's also a superb example of gaming's ability to ignite and inspire our fascination with creation.
8.00
Minecraft's arrival on the PS3 is exactly what you may have expected, as this is still the same addictive, quirky, and humorous title that's been available on the PC for years. It's easy to see why it's proved such a commercial juggernaut on other platforms, but that still doesn't mean that its graphical style and steady gameplay will appeal to everyone. If you can dig your way beyond the occasional bouts of boredom, however, be prepared to dig very deep indeed.
9.50
We've all spent a lot of time playing games where the goal is to kill things and break stuff down. It's nice to finally play a game about building something up. Turning a pristine landscape into grand palaces and irrigation systems using your own two hands while things try to kill you isn't just an amazingly rewarding gaming experience, it's a clever retelling of human history. In a way, this is what we're all instinctively driven to do, and Minecraft captures it brilliantly.