Gamer Reviews
5626 Reviews
9.45
NA
7.80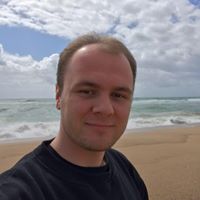 8.90
A great first entry for the best video game trilogy that has ever been made. ME1 hasn't aged as well as its sequels but its still a great game to play thanks to it's great set of characters that will help you fight to save the galaxy. The gameplay doesn't feel as smoth as it used to do but it doesn't hamper on the experince you get from playing the whole game from start to finish and if you are planning on playing the sequels I recommened that you first play ME1 since it will make the effort more worth it when you finnish the last game in the trilogy.
Aggregate Gamer Reviews
The greatest strength of this game is the storytelling and how consistent it is with the rest of the series. Though ME2 included that brief comic-book introduction, there is absolutely no way to compare it to the actual experience of playing through all of the major and minor situations that take place in Mass Effect. Even though Mass Effect is rooted in the old style of explorative gameplay, the overall experience of playing this game entirely through is a blessing for anyone who's been limited by Mass Effect only being on the Xbox 360.
9.80
The story is fantastic as well. I mean, this is BioWare, and we know that they can put together a fantastic tale when they really put their all into it. Mass Effect is quality. The story is very well done. The characters are well written, and it's amazing to see how they were at the beginning. It's like I got to see them as they were, and can now appreciate how they've grown from Mass Effect to Mass Effect 2 and 3. I have to admit that I'm also gaining a new appreciation for Ashley Williams, who I'd never met before.
9.00
I love the original Mass Effect, and I'm pleased that PlayStation 3 gamers who may never have experienced it elsewhere finally have a chance to do so. I'm in the camp that believes the games simply get better the further you get into the series, meaning that for as amazing as Mass Effect is, its sequels are more amazing yet. So if you like this game, just imagine how much you'll like what follows it.