Gamer Reviews
6511 Reviews
9.15
9.06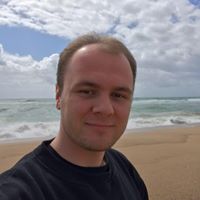 9.00
Another great Mass Effect game that I recommend that you play but get the extended cut trust me. But despite the strange ending this game offers even more awseome game play that this amazing trilogy has produced. ME3 is no doubt the hardest game in the trillogy but its also the most action packed too with another amazing story and gameplay that you can spend hours playing without getting bored.
Aggregate Gamer Reviews
10.0
But not a lot of games – almost no games, in fact – manage to establish the kind of white-hot emotional connection
9.50
All told, Mass Effect 3 is an absolutely amazing game, one that successfully puts a bow on the Mass Effect trilogy while still leaving us hungry for even more. It looks and plays great, but Mass Effect 3's true strength lies in its ability to tell a deeply-woven story. Better yet, the sheer ambition shown by BioWare in announcing an intersecting trilogy complete with save importation becomes fully realized in Mass Effect 3. BioWare deserves applause for not only having the courage to attempt something like the Mass Effect trilogy, but for pulling it off with such exceptional poise and skill.