Gamer Reviews
6650 Reviews
9.17
NA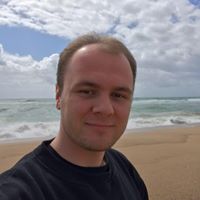 9.00
Another great Mass Effect game that I recommend that you play but get the extended cut trust me. But despite the strange ending this game offers even more awseome game play that this amazing trilogy has produced. ME3 is no doubt the hardest game in the trillogy but its also the most action packed too with another amazing story and gameplay that you can spend hours playing without getting bored.
Aggregate Gamer Reviews
9.00
Ostensibly, Mass Effect 3 is about saving the galaxy, but a galaxy is just a thing--an idea, an abstract, a meaningless collection of plutinos, planets, and pulsars. But the game is actually about saving people. And there's a big difference there. Watching cities burn from orbit tugs at your heartstrings; watching a beloved companion die cuts to the bone. Whether you possess a storied history with the series or come with a clean slate, Mass Effect 3 expertly entangles you in its universe and inspires you to care about its future
10.0
Mass Effect 3 shows us how great this threat is both to the inhabitants of this fictional universe and to the players who must face off against it. I guided Shepard across three massive games spanning over 100 hours, and feel BioWare has delivered one of the most intricately crafted stories in the history of the medium. After getting to know these characters so well, it'll be hard to leave this universe behind, but it's been one hell of a ride.
Overall, from combat to storytelling, Mass Effect 3 is an absolute monster of a game. Despite some visual inconsistencies (clipping, Shepard talking to thin air for a few seconds), and a poor mission management that inexplicably fails to update your progress, there's little to complain about. At the end of the day, BioWare has crafted an emotionally-charged spectacle that is unlikely to be surpassed for some time. Shepard, we salute you.