Gamer Reviews
6657 Reviews
9.17
NA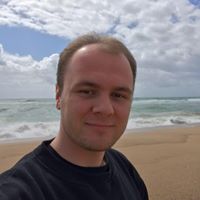 9.00
Another great Mass Effect game that I recommend that you play but get the extended cut trust me. But despite the strange ending this game offers even more awseome game play that this amazing trilogy has produced. ME3 is no doubt the hardest game in the trillogy but its also the most action packed too with another amazing story and gameplay that you can spend hours playing without getting bored.
Aggregate Gamer Reviews
Mass Effect 3 is the perfect ending to a masterful trilogy that's gone from strength-to-strength with each title. It's the conclusion we were hoping for – despite the divisive fallout the ending has sparked since the game's launch - with each decision demanding that you think twice before pulling the trigger. Thanks for the memories, BioWare... It's been emotional.
9.00
In some ways, Mass Effect 3 isn't as fresh or as satisfying to play as its predecessor. In others though, it's a much grander game with the true galactic scale being fully realised in this final instalment of the trilogy. Whilst there's some issues with writing, some of the mechanics and various other glitches, the epic scale and relatively strong narrative push these aside, giving Mass Effect 3 its rightful place amongst the great, sci-fi epics of our time and acting as a satisfying conclusion to the trilogy.
10.0
Mass Effect 3 shows us how great this threat is both to the inhabitants of this fictional universe and to the players who must face off against it. I guided Shepard across three massive games spanning over 100 hours, and feel BioWare has delivered one of the most intricately crafted stories in the history of the medium. After getting to know these characters so well, it'll be hard to leave this universe behind, but it's been one hell of a ride.