Gamer Reviews
6559 Reviews
9.28
9.40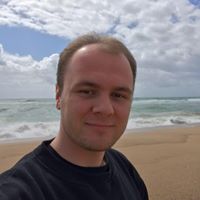 9.50
Mass effect 2 is not only a massive improvment over the first game but it's a with out a doubt one of the best games that have ever been made. This is mostly thanks to the rich set of charatcers you can interact and fight with along with a great combat system and a incredible story. It's almost flawless and so please try this one out if you haven't yet.
Aggregate Gamer Reviews
10.0
Each new recruit has a personal quest you can tackle before setting out on the final mission. Completing a personal quest unlocks a new power and costume, and cements that character's loyalty to Shepard and the mission. Though technically optional, these diversions are the strongest part of the game and you're missing out if you don't play through all of them. They invariably contain a shocking reversal, a moral quandary of some description, and variations on gameplay that go beyond simple combat.
9.50
Its solid third-person shooting combat isn't only functional, but stronger than many dedicated third-person shooters and a reason for shooter and action fans to get in on the fun. And above all else, the game's clean look, amazing voice acting, stellar story and interesting characters will push you to go further and further into Mass Effect 2 to see everything it has to offer.
9.50
The characters, the story, and the gameplay come together to deliver a jaw-dropping adventure unlike anything else. Yes, reliving the choices of the first Mass Effect as an interactive comic book pales in comparison to importing your own Commander Shepard. However, aside from losing that consistency in the universe, Mass Effect 2 is just as good on PS3 as it on 360.