Gamer Reviews
6676 Reviews
9.30
NA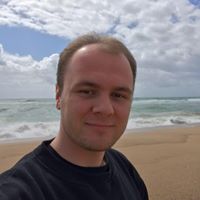 9.50
Mass effect 2 is not only a massive improvment over the first game but it's a with out a doubt one of the best games that have ever been made. This is mostly thanks to the rich set of charatcers you can interact and fight with along with a great combat system and a incredible story. It's almost flawless and so please try this one out if you haven't yet.
Aggregate Gamer Reviews
10.0
The smattering of design hiccups are still present - the odd linear mission, and the chore-like but unavoidable mining mini-game - but so are all of the wonderful things - the fantastic dialogue, the thoughtful intelligence of it all, and that bit where Mordin starts singing. It's been said before, but it's worth repeating: Western RPGs will never be the same again, such is the impact of BioWare's work here. In short, Mass Effect 2 is bloody brilliant. Grab a fork, and tuck in.
10.0
Mass Effect 2 is an incredibly ambitious game, and most developers would've balked at the idea of a sequel to a Triple-A blockbuster that fixed every error, dotted every i and crossed every t - but Bioware have succeeded. It's a testament to their dedication and hard work, a testament to Bioware's status as one of the most important developers today, and a testament to what the RPG genre can still do. It's an awe-inspiring, cinematic, moving and deeply personal choice-driven epic – and likely to stand out in the future as one of the most important RPGs this generation.
9.50
Its solid third-person shooting combat isn't only functional, but stronger than many dedicated third-person shooters and a reason for shooter and action fans to get in on the fun. And above all else, the game's clean look, amazing voice acting, stellar story and interesting characters will push you to go further and further into Mass Effect 2 to see everything it has to offer.