Gamer Reviews
6679 Reviews
9.30
NA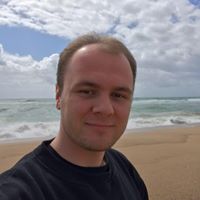 9.50
Mass effect 2 is not only a massive improvment over the first game but it's a with out a doubt one of the best games that have ever been made. This is mostly thanks to the rich set of charatcers you can interact and fight with along with a great combat system and a incredible story. It's almost flawless and so please try this one out if you haven't yet.
Aggregate Gamer Reviews
8.50
Your actions both in and out of battle have weight because you care about the consequences. Almost everything Mass Effect 2 does, it does with uncommon quality. Its missions are varied and smartly structured. Its atmospheric art design uses color and lighting to evoke mystery and tension. And its well-acted characters stay with you even when you've returned to our more ordinary version of the Milky Way.
9.00
Mass Effect 2 is an awesome game, awesome story, and plain awesome experience regardless of what system it's on. 360 owners will probably want to stick with that version to avoid to long installs, downloads, and bargain bin prices. Everyone else unfortunate to go this long without Mass Effect has no excuse. Get this game, play it, love it, and prepare for Mass Effect 3.
10.0
Mass Effect 2 is an incredibly ambitious game, and most developers would've balked at the idea of a sequel to a Triple-A blockbuster that fixed every error, dotted every i and crossed every t - but Bioware have succeeded. It's a testament to their dedication and hard work, a testament to Bioware's status as one of the most important developers today, and a testament to what the RPG genre can still do. It's an awe-inspiring, cinematic, moving and deeply personal choice-driven epic – and likely to stand out in the future as one of the most important RPGs this generation.