Gamer Reviews
4024 Reviews
8.25
NA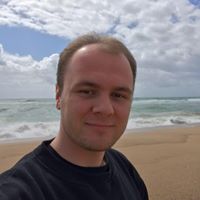 7.00
This game was fun and interesting the first 3 or 4 cases that you played but then things started to feel dull and I didn't feel like playing it anymore.
The story was very good though even though the gameplay got repetetive and boring but I would just watch it on youtube than play this game again.
But still I believe that it is a decent crime action adventure but not one I would try to play again anytime soon.
Aggregate Gamer Reviews
9.10
LA Noire floors you out of the gate, loses some steam due to repetition, but eventually wins the day thanks to its subtlety, attention to detail, and stunning character interaction. It has a certain level of class to it and sets a new standard for storytelling in video games, but it's also a bit limited compared to its contemporaries.
9.00
L.A. Noire combines the best of action games, the best of adventure games, the best of cinema, and the best facial animation in video games to create an experience unlike any other. I'm gushing, it's true. After 7 years of development, a generation of brand new graphics technology, and the passion for developing new experiences that comes with association to Rockstar Games, Team Bondi deserve the long vacation they're probably on.
10.0
L.A. Noire is a bold release, because it defies the expectations not just for the type of game Rockstar usually releases, but also for the type of game that receives this degree of care and proficiency in its execution. The world already has enough open-world action games, but a game which marries that open world to such a methodical style of gameplay, with a budget this big, is a rare thing indeed.