Gamer Reviews
4124 Reviews
8.30
NA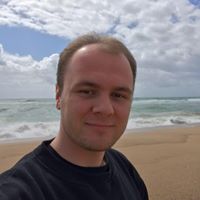 7.00
This game was fun and interesting the first 3 or 4 cases that you played but then things started to feel dull and I didn't feel like playing it anymore.
The story was very good though even though the gameplay got repetetive and boring but I would just watch it on youtube than play this game again.
But still I believe that it is a decent crime action adventure but not one I would try to play again anytime soon.
Aggregate Gamer Reviews
9.40
Los Angeles is the perfect playground for all the freaks, creeps, thugs, and murderers you could want to see in a morally ambiguous game, and Noire doesn't pull any punches with its blunt and often graphic depiction. L.A. Noire isn't a perfect game, but it does represent a new benchmark both for realism in the medium as well as for the adventure genre.
There will always be a crowd that doesn't like this style of game, perhaps because it's too slow or because they want more intense action. L.A. Noire will not sway those gamers, but it is certainly a leap forward in attracting a whole new class of players. Sit back, get comfortable, grab some Scotch, and sport a fedora because you will be sucked into L.A. Noire, and it'll keep you inside for a long, long time.
9.00
L.A. Noire is a unique game with a terrific sense of period atmosphere, absorbing investigation mechanics, and a haunting tale with plenty of moments that would be right at home in a classic film noir. Those smoky nights spent listening to jazz at the Blue Room, and the price you paid for them, will stay with you long after you've retired your badge and gun.