PS3
Kingdoms of Amalur: Reckoning
Gamer Reviews
8311 Reviews
9.08
NA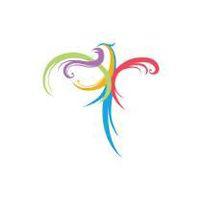 9.50
Aggregate Gamer Reviews
It's always hard to break out with a new IP, but Kingdoms of Amalur: Reckoning is worth your attention, but you better have a big attention span as there is so much to do and see, you may run around for hours like a chicken with its head cut off. For those looking for a new world to obsess over for the next several months, look no further than the Amalur. It's not quite as addicting as other recent RPGs, but it's a refreshing break from familiar games. RPG fans need to give this a try.
7.00
38 Studios has made a triumphant debut with Reckoning, but there is a long way to go before the Amalur IP reaches its full potential. The combination of an MMO open-world structure with hack n' slash combat mechanics works well if a little patchy in places; weapons are in dire need of more combos, and the block/dodge system also lacks the finesse of its contemporaries.
9.00
There is just so much to love about Kingdoms of Amalur. Its genre-elevating combat and gorgeous visual design are unparalleled and will undoubtedly be emulated in years to come. If you consider yourself a fan of RPGs – or even pure action games for that matter – you owe it to yourself to give this game a look. With Mass Effect 3 on the horizon and another eleven months of games, I really hope that this game doesn't get overlooked and garners the recognition it deserves when it comes time for Game of the Year Awards. It really is that good.