PS3
Jak and Daxter Collection HD
Trailer, Gameplay, & Screenshots
Buy now
About this game
Summary
Journey back to where it all began in Jak and Daxter: The Precursor Legacy, then explore the dark, futuristic world of Jak II as the weapons, abilities and vehicle physics get kicked up a notch. Re-experience the epic climax to the series that leaves Jak and his sidekick battling their way through an unforgiving wasteland and left for dead.
Gamer Reviews
3547 Reviews
9.34
8.45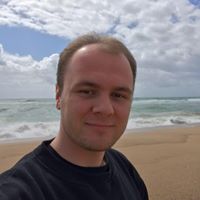 8.00
Jak and Daxter is another great collection platformer game on the playstation with amazing story in each entry and gameplay that wile it is great can be very hard sometimes that can be frustrating for some players. But if you can stomach the idea to repeat a mission manny timmes until you get it right some times than you should try this game.
Aggregate Gamer Reviews
7.40
If you missed any one of the original three Jak and Daxter titles, 40 bucks is more than worth getting to play these classics in HD. However, if you are a longtime fan, only pick this collection up if you have 40 dollars burning a hole in your pocket. It's fun, it's pretty, and it reminded me why Jak and Daxter was an awesome series, but that's all I can say for it.
9.25
Naughty Dog's work in this franchise endures thanks to great characters, finely tuned gameplay, and a unceasing inventiveness. Though some aspects of the games are dated now, the Jak games stand up as epic adventures.
9.00
As a gamer who likes to relive some of my favorite games, I find the HD collections to be an awesome way to get rewarded for nostalgia. And now Sony has released two of the three platforming hall of famers from the PS2.