PS3
Injustice: Gods Among Us - Ultimate Edition
Gamer Reviews
2025 Reviews
9.25
8.00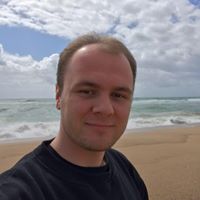 8.00
I'm not a big fan of fighting games like this but Injustice is one great game that I wouldn't mind playing again. Except for just the combat ,which is amazing by the way, the story is also really interesting and exciting even if you aren't a fan of DC superheroes. I can't say that everyone will enjoy it but don't hesitate to try it out at least once.
Aggregate Gamer Reviews
6.00
On the upside, this means that NetherRealm isn't squeezing you for money the way that Capcom and Arc System Works did when they released Super Street Fighter IV: Arcade Edition and Blazblue Continuum Shift EX respectively. But on the downside, this means there is virtually no reason to pick up this game if you already picked up the original. So Injustice: Gods Among Us Ultimate Edition is a great buy if, and only if, you missed the original release. That's great for a very small portion of the gaming community, but is a total pass for the rest of us.
It's hard to recommend the Ultimate Edition if you already have the original release on Xbox 360 or PS3, because if the DLC appeals to you, you've probably already purchased it anyway. If you don't own the game already, but do own a PS4, then you'd be daft not to pick up Injustice: Gods Among Us: it's a terrific fighter that runs incredibly smoothly, whilst retaining that ultra-cool ideal that only a comic book can deliver. Think of this as a "Game of the Year" edition, and you'll be able to make a purchase decision.
8.00
Injustice: Gods Among Us Ultimate Edition es básicamente el mismo juego que apareció en el mes de abril, al que le han añadido los personajes por DLC y algunos extras en el modo Laboratorio STARS. El título sigue siendo una gran propuesta para los amantes del universo DC, pero esta revisión no tiene demasiado gancho para los que tengan la primera de las entregas. El aumento del plantel de personajes lo es en cantidad, pero en calidad ninguno –salvo el extra Scorpion- destaca más que los ya presentes.