Gamer Reviews
13969 Reviews
8.65
8.10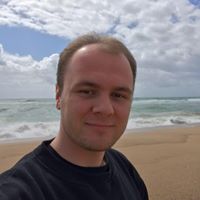 8.00
Infamous is a great playstation exclusive game thanks to its intriguing story, great gameplay and the moral choices that you encounter makes the experince more enjoyable as here you get to decide if you want to be a hero or a ruthless kille.
It is a bit annoying how easy you can die but the save points makes it tolerable and ok.
I don't consider this one of the best games that I have played but it was still great and a must buy if you still have a ps3 console today.
Aggregate Gamer Reviews
6.50
It's still a fun game if you're willing to accept these shortcomings. It is not an amazing experience which will change your life but a very competent open-world shooter with some good ideas and a few shortcomings in the execution. It's very easy to recommend as a rental since the game can be completed on a spare weekend and absolutely worth playing once.
9.00
One of the most remarkable aspects of Infamous is how it continually improves throughout the quest. The pacing is excellent. It doles out new abilities, introduces powerful story twists, and concocts exhilarating missions at a steady rate, which means the game never loses steam during the course of the lengthy adventure. And when the credits finally roll, you'll just want to keep playing, to see what the other morality choices reveal and to squeeze every ounce of entertainment from this amazing world. Infamous is an exhilarating and incredibly fun open-world game.
9.00
Combat is equally as enjoyable. Launching lightning at attackers has a satisfying Sith-like quality to it. Other actions, like sniping and grenade tossing, are backed by solid targeting systems. Many of the battles bring massive destruction, and the swarms of enemies that ambush you or lay in wait push you to use the environment for strategic positioning. The end result is a nice balance between run-and-gun action and fleet-footed platforming.