Gamer Reviews
26533 Reviews
8.88
NA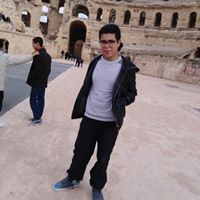 10.00
It Very good you should play it and it dlcs i prefers gta 4 than gta 5
The game is great overall. Graphics might be outdated now but for 2008 they we're phenomenal. Gameplay wise it depends on if you like realism gameplay. Driving is hard at first but easy to get used to. Mini games are great and side missions will keep you busy. My only complain is 100% is not worth but the game and story is. If you haven't played it I highly recommend the complete edition
Aggregate Gamer Reviews
10.0
Grand Theft Auto IV is just as big a leap forward, though perhaps in subtler ways, and sets a new benchmark for open-world games. Everything in GTA IV works in harmony. The story would be nothing without the city; the city gains realism from the physics engine; the physics complement the improved AI; the AI would make no sense without the new cover system. And on and on. There is no one major weak aspect.
10.0
Rather than try to out-do the Crackdowns and the Saints Rows of the world with bigger land masses and more missions, Rockstar went the other way, and managed to craft an amazingly impactful story and weave it into an open-world game in an incredibly meaningful way--all without losing the heart and soul of what makes Grand Theft Auto so popular in the first place. The end result is absolutely masterful and absolutely worth your time and money.
10.0
Grand Theft Auto IV is a game that you simply have to play. The single-player game, which you can still play long after you complete the story, is the series' best by far, and the multiplayer features are good enough that you'll likely have no problem finding people to play with for many months to come. The minor flaws that you'll experience are no more difficult to overlook than those in previous GTA games, and they're greatly outnumbered by the features that will impress and surprise you anytime you think you've already seen everything that the game has to offer.