Gamer Reviews
82356 Reviews
9.34
NA 9.70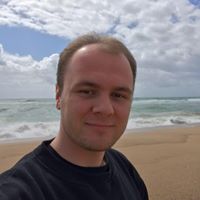 9.00
One of the best games ever made on any console and while I say this with all honesty it can get boring and frustrating sometimes after a while which hampers the experience a little. But despite that its still a amazing game that I don't regret playing but I don't really feel the need to play it again anytime soon.
Aggregate Gamer Reviews
9.30
Grand Theft Auto V is a remarkable achievement. Fun, challenging, satisfying and morally complex, it's also proof of the ability of games to tackle mature subjects while still being enjoyable diversions, all in service to great characters and a gritty story. No, it's not a revolution by any step – it's more the stable government established once the revolution is over. It perhaps relies too heavily on successes from the series' past.
8.00
This is a considerably different style of game than either San Andreas or Vice City, with more structure and less of that eyes-wide-open world where the most fun was surveying the landscape and seeing what kind of trouble you could get into. This is a new GTA, one that is a great game on its own terms, but also one that fails to capture the magic of the freestyle adventures that set the tone for the series.
9.50
Rockstar has expanded and improved upon so much of what's special about video games as mainstream spectacles, from the playful use of characters to the refined take on world design. The developer's progress makes the aspects of the game left in cultural stasis the poorly drawn women, the empty cynicism, the unnecessarily excessive cruelty especially agitating.