Gamer Reviews
9084 Reviews
9.00
NA 9.20
My favourite god of war game with good story graphics way ahead of its time and fantastic boss battles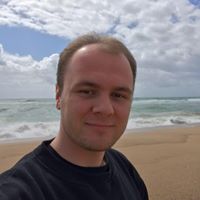 9.50
God of War 3 is not only one of the best video games on the ps3 but its also the best that have ever been made.
All of it from the gameplay, combat system to the story itself is simply amazing and I can't recommand it enough for anyone.
The fighting can get extermely brutal sometimes, more than usual for this series and I admit it made me feel uneasy but its still awesome to play.
And the story it self is one of the best that I have ever seen in a video game no matter which console and I have to say that this one is the second best in the GoW series yet.
Aggregate Gamer Reviews
10.0
The fury, destruction, and murdered gods – it's all been leading up to this. When I first took up Kratos' blades back in 2005, I thought I was embarking on a simple quest for vengeance. After leaving a trail of bodies spanning four games and three systems, that quest has finally reached its end. Not even in my wildest dreams could I have imagined such a powerful, cinematic, and breathtaking conclusion to the saga of the Ghost of Sparta.
10.0
Without question, God of War III sets the new gold standard for action games, clearing and then raising the near-impossible bar that was set by its previous installments. For many years to come, this will be the game by which all others in the genre are compared, and I suspect we won't see anything like it for quite some time. If God of War III was the reason you bought a PS3, your purchase has been justified and then some.
9.30
God of War III is a great end to Kratos' console trilogy. It's not perfect, with some uneven storytelling and progression here and there, but it's still a fantastic overall package. The combat is stellar once again, it's bloodier than ever, and it is at times the best looking game ever released. I still think God of War II is the best in the trilogy, but Sony Santa Monica did a great job closing up Kratos' journey for revenge.