PS3
God of War: Collection
Gamer Reviews
4203 Reviews
8.99
NA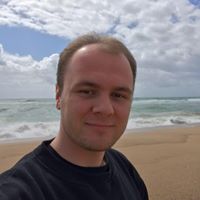 9.00
These games were some of the best on the Ps2 and they are still great on the Ps3 and/or Vita. This great collection of action adventures games is so amazing even today over a decade since the orignal games came out to the ps2. If you are interested in some remasters to play than please give this one a try.
Aggregate Gamer Reviews
9.60
If you've never played God of War before, do yourself a favor and grab a copy of God of War Collection. God of War and God of War II are games worth playing if you're a fan of action-adventure gaming at its best. Plus, the updated visuals make these games a lot more appealing for current-gen gamers.
9.00
God of War Collection provides the definitive versions of two PS2 classics. If you've never played them before, there's never been a better time to check them out
9.50
Ultimately, this collection isn't much more than the sum of its parts, but that is hardly a bad thing considering the quality of the parts. If you still haven't played the God of War series, you aren't just missing out on great games. You're missing pieces of gaming history.