Gamer Reviews
3305 Reviews
9.00
NA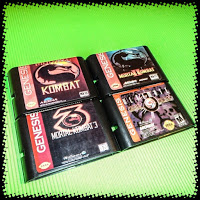 8.90
Firts of all, for me, story is the strongest point in Fight Night Champion, and there is good and, I can tell really smart fighting mechanics. To summarize, best boxing game for that generation of games.
Aggregate Gamer Reviews
8.50
Even if online competition doesn't interest you, Fight Night Champion is a great game that has a lot to offer. The story-driven Champion mode is an entertaining addition to the series, and once you get into the Legacy mode you might find that it's hard to put down your controller even after you've spent dozens of hours using the same fighter. And beyond those single-player modes there's a great deal of fun to be had with friends.
10.0
Without the new Champion Mode, it would have been yet another successful installment under EA's belt. But thanks to the game's new Champion Mode, Fight Night Champion brings passion back to the sport of boxing and makes for the most entertaining sports game of all time. Fight Night Champion is a knockout, hands down. Everything else, is down for the count.
9.30
This well-conditioned sequel supplements its pumped-up-but-authentic treatment of boxing as a sport with a playable story that delivers drama and emotion. Anyone who enjoys a good one-on-one battle should be able to appreciate its playability, longevity, and the hard-hitting spectacle it delivers. With Fight Night Champion, the series has gotten leaner and smarter, and has packed on the features. In short, it puts in the effort to live up to its name.