Gamer Reviews
8485 Reviews
9.25
9.00 9.20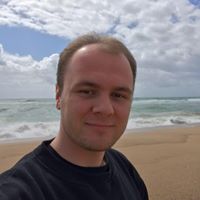 9.00
Far Cry 3 is one of the best games that came out on the ps3/Xbox 360.
FC3 is thanks for exeample to its amazing open world and combat system one of the best first person shooters that I have ever played.
And while the main story is great i find that the side missions are equally as good and together they are what makes this game one of the best that I have ever played in my life.
Aggregate Gamer Reviews
Brilliant. The last big release of the year, Far Cry 3 may well top them all. Almost unfalteringly entertaining, it's a game that will have you coming back for more long after the credits have rolled, in order to seek out every nook, cranny and secret of the game's tropical island. Chuck in a decent multiplayer suite, a fun co-op mode and staggeringly impressive map editor and you've got a winner. A must buy.
9.00
It's easy to see why someone would want to visit Rook Island – it's a stunning tropical location with plenty of fun activities, scenic views, and history worth discovering. Far Cry 3 disrupts that paradise to challenge your feelings about enjoying violence. Because of lunatics like Hoyt and Vaas, you'll see beautiful things you never would have. You'll do terrible things that make you uncomfortable and meet fascinating, disgusting people. You'll sympathize with Jason Brody's difficult choices as he turns from vapid young man into a monster.
9.00
Far Cry 3 delivers a delightfully compelling narrative in a beautiful open world environment. The single-player is captivating from start to finish, and while the multiplayer lacks inspiration, it offers a decent distraction if you're looking for some fun in the sun with friends.