Gamer Reviews
2268 Reviews
9.07
NA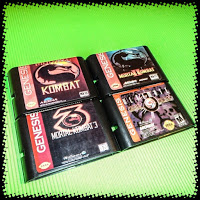 7.90
Nothing to wow about, but still solid story, and good atmosphere for this kind of game. Newer entries are at whole another level, but this one also have own charm.
Aggregate Gamer Reviews
6.50
The depth of the game surprised me in 3D. While there wasn't anything really jumping out at me, I did find myself moving my head to try to look around dark corners. I found the in-game mounted flashlight to be a bit of a pain though, as its power timer runs out after less than a minute, and having to constantly hit the light button on the controller can get monotonous.
6.00
Things are a bit rosier on the PS3, which has never seen either of these classics released on PSN, but the ports themselves aren't nearly as snappy as the ones on the Xbox, with slow, clunky menus and a lengthy save process every time you change a menu option.
Doom 3: BFG Edition is still an enjoyable romp through armies of hellspawn, and if you've yet to play the Doom series, there's a lot to like here. Just be prepared for plenty of repetitive strafing and fragging lots of demon ass. This is clearly the devil's work.