Gamer Reviews
5832 Reviews
9.21
NA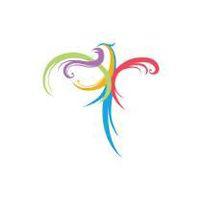 9.60
Aggregate Gamer Reviews
9.00
Naturally, those that didn't really get on with the first Dead Space will find that little (literally) has changed save for the location and a richer sense of characterisation, but for those of us that adored Clarke's first adventure this sequel represents everything we could have wished for: it's bigger, better and more beautiful but without straying from the core principles that mapped out the former.
9.00
Dead Space 2 has everything its predecessor had – a principal mix of sophistication and dread, underpinned by elegant survival horror mechanics and visual design that's nothing short of brilliant. But what it offers as a sequel isn't more of the same but louder, or more of the same with bigger bosses, but more of the same with a greater depth of personality.
10.0
Just like its predecessor, Dead Space 2 doesn't do anything especially new, it just does everything exceedingly well. EA's current management set a mandate a few years ago to improve the quality of the company's internal game development, a directive this game and its predecessor directly resulted from. If the Dead Space franchise is ultimately the only memorable result that effort ever bears, it will still constitute a memorable legacy indeed.