Gamer Reviews
6868 Reviews
9.11
NA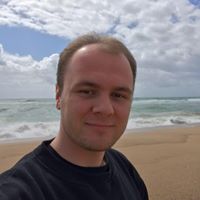 7.90
Dead space is a great survival horror game and that saying something when I'm not really a fan of horror games.
The gameplay in third person, the weapons and the way you have to kill the monsters are very god in making one feel scared either when they arrive and attack or when you are waiting for them to show up.
The story was a little doll but alright I guess and so while I won't play this game again for a while I don't regret playing it.
Aggregate Gamer Reviews
9.00
Dead Space is a remarkable game from a well-tread genre that manages to stand out from its competitors in almost every way, from visual presentation to engaging story, innovative combat mechanics to fright factor. Whether you're looking for a terrifying horror experience or a deeply story-driven adventure that will keep you engaged for 15-20 hours, Dead Space is a fantastic game that you should not pass on.
8.80
Normally games that borrow a lot of elements from others end up being less than the sum of their parts, but for everything Dead Space borrows it gives something back. The atmosphere is Metroid Prime, and the structure is Resident Evil, but everything else is all its own. The strategic dismemberment, mixture of weapons and supernatural abilities, and relentless intensity make for a game that you'll be scared to keep playing, but won't want to stop.
9.00
In the end, I can live with a lackluster story with this level of combat and game play. Dead Space is a beautiful videogame, showing incredible polish and detail in both the visuals and the control. The amount of love and attention packed into this title is apparent, as scares and action are perfectly blended. What an incredibly impressive way for a new survival horror franchise to debut!