Gamer Reviews
3361 Reviews
8.59
NA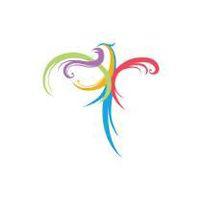 9.20
Aggregate Gamer Reviews
9.00
Crytek's fourth game is their most confident to date, carefully balancing silliness, seriousness, and spectacle, and despite looking like a laundry list of bad shooter clichés at first glance the end product is surprisingly fresh-faced and triumphant. Switching to New York gives Crytek what it desperately needed: a credible sense of menace to go alongside gorgeous technical fortitude and impressive artistic direction.
8.00
While the single-player campaign is something I can see myself returning to a couple more times in a quest for Achievements/Trophies, the multiplayer side of Crysis 2 has me utterly hooked. I came for the pretty graphics, was happy with the solid shooter underneath them and am pretty much beside myself with how unexpectedly good the online play is.
8.00
Crysis 2 is an astounding technical achievement. It's one of the best-looking games ever, and it knows how to bring the spectacle. Its single-player provides a playground for the joyous nanosuit powers, although some buggy AI and generic aliens keep the campaign from soaring as high as it could have. The multiplayer, meanwhile, is a fantastic buffet of playstyles that rewards the creative player.