Gamer Reviews
4040 Reviews
9.30
NA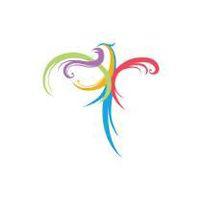 9.10
Aggregate Gamer Reviews
7.60
Now if I haven't made this blatantly clear by now, Crysis on consoles is really nothing more than the original game with the graphics turned down. There isn't much reason for PC veterans that have already played the game to get it again. But if you've never played the original and you don't have a PC, this game is a steal at twenty dollars. Sure, it looks worse than the PC version, but you won't have the PC version to compare it to. The game feels smaller, but it's still rather big for a console release. There's a bit of slowdown, but not enough to ruin the gameplay experience.
8.00
Parts of the campaign drag (a trek through a dark mine), while the final stretch sacrifices flexibility for scripted battles. But this first-person shooter's excellence is inescapable. Four years later, as more shooters embrace corridor shoot-outs and scripted set pieces, the expansive jungles in Crysis are as refreshing as ever. If you've grown tired of the same old turkey shoots and have yet to indulge yourself in the PC version's pleasures, now's a good time to take a tropical adventure.
8.00
The console version of Crysis doesn't look quite as good as its PC counterpart (and that's to be expected). It doesn't add any new campaign content, and it doesn't include the multiplayer support packaged with the original. With that said, it's a great buy for console owners. Even without the badass Nanosuit abilities the gunplay itself entertains. And considering how many different methods you can pursue to complete your mission, no two players will tackle Crysis in the same way.