Gamer Reviews
8138 Reviews
7.98
NA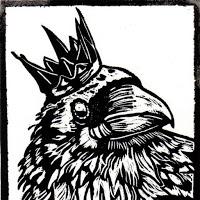 5.00
its has some good sniper weapons
Aggregate Gamer Reviews
6.50
Call of Duty: Ghosts is mired in a distinct lack of ambition. Outside of the stellar Extinction mode, Ghosts follows more often than it leads, bringing with it familiar missions, modes and experiences. Ghosts feels like an accountant's sequel, with just enough content to justify a new installment. It just never goes beyond that.
8.00
Everything else in the game is the same old addicting Call of Duty formula that you have come to know and love, just with new guns, new maps, and new perks. On the whole, the game feels like it's more inviting to novices without being dumbed down. Maps are easier to navigate; Killstreaks are more ground based and less lethal, and novices can just grind out Squads mode for points before they hop on multiplayer. But there is still a ton of depth for vets, with a new expanded perk system that lets you mix and match perks from all categories.
Despite leaving the Black Ops and Modern Warfare names behind, this is not a huge departure from what those games are. In fact, Infinity Ward takes all of best parts of this generation's previous offerings and crams them back into Call of Duty: Ghosts. The solid foundation for multiplayer and single player isn't going to disappoint Call of Duty fans, but it's also not going to surprise them with anything revolutionary. If you've played previous Call of Duty games, you've been down this path before.