Gamer Reviews
8144 Reviews
7.98
NA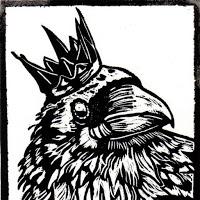 5.00
its has some good sniper weapons
Aggregate Gamer Reviews
8.00
Everything else in the game is the same old addicting Call of Duty formula that you have come to know and love, just with new guns, new maps, and new perks. On the whole, the game feels like it's more inviting to novices without being dumbed down. Maps are easier to navigate; Killstreaks are more ground based and less lethal, and novices can just grind out Squads mode for points before they hop on multiplayer. But there is still a ton of depth for vets, with a new expanded perk system that lets you mix and match perks from all categories.
A series in serious danger of outstaying its welcome, Call of Duty is once again a victim of its own success, unable to change the winning formula too much. And yet, Infinity Ward has still managed to craft a first-person shooter that is exciting, engaging and unreservedly fun. Anything less than a complete from-the-ground-up overhaul next time around will do, however. It's time for a change. Until then, Call of Duty: Ghosts pushes all of the right buttons and will please all but the most cynical of fans. Hoo-rah.
6.00
An aging engine takes one last shot at an aging console before Infinity Ward turns its full focus towards the next generation. The developer does a great job with the some of the set pieces, but most of the campaign is still basic, refined cover shooting. A decent last hurrah on the PlayStation 3, but you may want to invest in the PlayStation 4, PC, or Xbox One versions if you're looking for the full effect.