PS3
Call of Duty: Black Ops II
Gamer Reviews
9890 Reviews
7.74
NA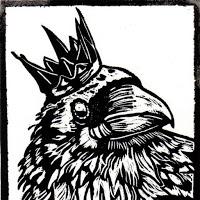 9.00
Its good as cod 5. but the zombies wasn't really good 8.90
I think the game should have a greater playscore it was the last truly best cod
Aggregate Gamer Reviews
If you're a big fan of Call of Duty games, you'll probably buy this game anyway. However, even if you're not, take comfort in the fact that Treyarch didn't drop the ball with Black Ops II. Instead, they showed that there's still more juice to squeeze from this formula and that it not only works, but is still fun and very welcomed. Sure, the changes in Black Ops II feel more like alterations that make things feel less stale instead of actually evolving the franchise to its next level, but that's okay so long as it feels this fresh.
8.50
Most of the changes to the Call of Duty formula come in campaign mode, and they are executed with mixed results. Despite some frustrations, Black Ops II is yet another massive, polished, finely tuned entry in a series that shows no signs of slowing down. Even if Treyarch misses the mark on occasion, I respect the developer for taking chances with a series that would sell just fine if it stuck with the status quo.
Call of Duty: Black Ops II is a decent successor to the original but despite the flashy tricks up its sleeve, this plays in pretty much the same way. Fans will find plenty to enjoy in each of the three main modes and the online arena is still up there with the best around, plus Zombies is likely to garner plenty of your time. Black Ops II might not be perfect, but the entertainment value far outweighs some questionable design choices.