Gamer Reviews
25628 Reviews
9.39
NA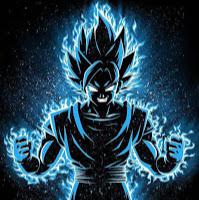 2.30

10.00
This game is beast i've play it for 8 years and never bored. 8.80
Game is quite funny and makes you laugh quite a lot 😆
Aggregate Gamer Reviews
9.00
Borderlands 2 preserves the best parts of the franchise while also making numerous, much needed improvements to areas like narrative and class skill design. Additional visual customization options would make it better, and the occasional technical issue takes away from the experience, but overall this is an excellent shooter no one even remotely curious should overlook.
Borderlands 2 is a fantastic sequel full to the brim with colour, verve and personality, excelling as an enjoyable shooter with involving RPG elements despite more fetch quests than several dogs will experience in a lifetime. It's all wonderfully well-executed and fun to play, making Borderlands 2 more than worth your loot. Catch a riiiiiide!
8.50
Additions, refinements, and fixes all combine to create an appreciably improved experience, one that fully delivers on the promise of the first game. While Borderlands felt empty at times, this sequel is bursting with content and brimming with life, making it an absolutely delightful way to spend hours and hours and hours of your free time.