Gamer Reviews
5961 Reviews
9.07
NA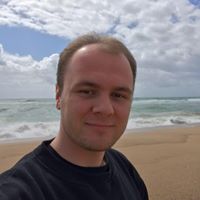 9.70
The Bioshock series is one of the best that I have ever played and the first entry is without a doubt the best.
The awesome gameplay and combat system that this game has to offer feels very unique and special that you can only find in a Bioshock game with its plasmids and gun upgrades which makes this one of the best first person shooters that I have ever played.
Its definitely a Game of the Year type of game that I wouldn't mind playing over and over again.
The story that this sci fi horror game has to offer is another great part of the game where you have the chance to make the selfless och selfish thing when it comes to upgradeing your powers and personaly I just can't bring myself to hurt those little sisters.
Definitely one of the best games that I have ever played.
Aggregate Gamer Reviews
9.40
The visuals are absolutely stunning! Although, framerate issues are still a problem if you don't unlock them in the options menu, which then leads to reduced quality. If you've never played BioShock, you're in for a real treat. However, the absence of the touted Challenge Room feature was very disappointing and hurts replayability.
10.0
The concept, characters and pacing are all leagues above the current competition; the genuinely shocking twists are worthy of a feature film. Unlike a movie, however, the experience here is always a personal one - a quest of discovery, a search for identity. Most remarkably, while the answers you desire do exist, the game does not give them away easily.
9.00
The story in BioShock is dark and satisfying, something that will make you contemplate it long after you've put the game down. And though combat takes a back seat to the enthralling atmosphere, it's still extremely satisfying to combine your plasmid powers with traditional weapons. The lack of any meaningful new content is disappointing, but this is still one of the finest first-person shooters around and a game that simply should not be missed.