Gamer Reviews
22585 Reviews
9.34
8.96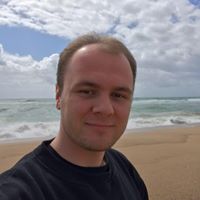 9.30
Bioshock Infinite is simply a amazing game but it feels so different than 1 and 2.
The story is confusing but still great and it's like watching a sci fi movie while fighting with guns and super powers.
The gameplay is very engaging that when you start it's hard to just stop and take a break from playing. This game is definietly one of the best from 2010s.
Aggregate Gamer Reviews
9.40
In total, BioShock Infinite is a brilliant shooter that nudges the entire genre forward with innovations in both storytelling and gameplay. It trips over itself in a couple of spots, but not in any way that should keep you from embracing it with your utmost enthusiasm.
9.50
BioShock Infinite didn't have the same impact on me as the original BioShock. That is, perhaps, to be expected for a sequel--especially a sequel that stands nearly completely on its own. However, BioShock Infinite is one of the only truly complete gaming experiences. It hits every beat just right and left me actually caring about the characters, intrigued by the mysterious city, and perplexed by the convoluted story.