Gamer Reviews
22869 Reviews
9.33
NA 9.40
Best storyline in video game history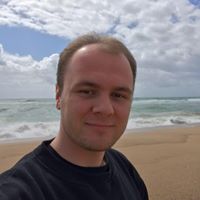 9.30
Bioshock Infinite is simply a amazing game but it feels so different than 1 and 2.
The story is confusing but still great and it's like watching a sci fi movie while fighting with guns and super powers.
The gameplay is very engaging that when you start it's hard to just stop and take a break from playing. This game is definietly one of the best from 2010s.
Aggregate Gamer Reviews
9.00
BioShock Infinite is a sublime shooter set in a magical world. While the campaign's final third never quite lives up to its breathtaking opening, there's more than enough intrigue imprisoned within Columbia's curious suspended districts to keep you compelled from the beginning right through to the very end.
9.00
BioShock Infinite could make you feel uncomfortable. If you adhere to religious faith, or celebrate American idealism, this game may invite introspection or even anger. BioShock Infinite isn't afraid to magnify the way religious and racial extremism inform our culture and change lives. It isn't afraid to depict a less-than-holy trinity diseased by power, deception, and manipulation.