Gamer Reviews
6669 Reviews
8.91
8.46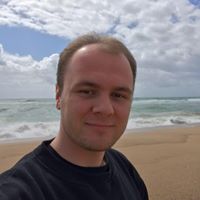 9.10
While this game is not as great as the first entry its still a amazing game. And personally I think the combat system is the best here compared to the other two games.
Bioshock 2 along with its amazing DLCs are another spectacular game that again let's you use plasmids along with some new weapons designed for the giant Big Daddys which kinda makes you feel much stronger than compared to the original game.
Which is a good thing seeing as this game has those annoying Big Sisters, one the few flaws I think this game has but except that this game is one I recoomend that you play.
Aggregate Gamer Reviews
7.00
Bioshock 2 is a good game but it is not a great game; it's not a Game of the Year type such as the first one was. The game didn't do enough in my eyes to improve on what made the first game so great. It's a great time playing as a Big Daddy and it adds an interesting twist to Rapture but more story telling would have been lovely as the story didn't hook me in like the first did.
9.00
In many ways BioShock 2 is a game about refinements, rather than wholesale changes. Combat is better, thanks to the dual wielding, better enemy variety and larger scale encounters; hacking has been simplified, now making use of a timing-based button pressing mechanic that fits far better than the tubes seen in the previous game; and replay value has been enhanced by the sheer number of ways you can customise your character through use of Adam and upgrade stations.