PS3
Batman: Arkham Origins
Gamer Reviews
6115 Reviews
8.86
8.80 8.70
Most underrated batman Arkham game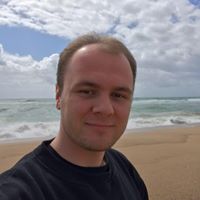 8.00
It was good but not as good as Arkham City. Arkham Origins has a different voice cast and it feels more like a game of its own than a sequel to the others sometimes.
But while it's not the best game in the series its still enjoyable and worth playing if liked to fight supervillains and criminals as Batman with his awesome fighting combos and his arsenal of gadgets so don't hesitate to play this game if you have the chance.
Aggregate Gamer Reviews
8.00
Warner Bros. Montreal set out to create a Batman game worthy of Rocksteady's legacy, and managed just that. There's some great stuff to see here, but it doesn't really push the franchise off in a new direction. For a new studio's first attempt in the franchise, I think that's really what it needed to be, so they can build their own legacy in the future.
8.40
While I still believe that Batman: Arkham City is the best game in the franchise, Batman: Arkham Origins is a close second. The culmination of what has been cultivated in the previous games is apparent, and what you get is the cleanest and most accessible Arkham title so far. Even though the game doesn't really expand much from what is done in Arkham City (although there are a few additions), it still feels fresh and fun while retaining the things that fans love about the series–great combat, an open world, and tons of villains.
6.00
Batman: Arkham Origins is a deeply predictable game. It gives you exactly what you'd expect in another Arkham game, without doing anything to push the series forward. In the absence of new elements, the tried-and-true free-flow combat and predator mechanics feel routine rather than inspired. Origins is worth experiencing for the way it sets the stage for the events of the other Arkham games, but it also resides squarely in their shadows.