Gamer Reviews
16676 Reviews
9.34
NA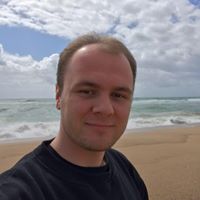 9.50
Arkham City is one of the best video games that I have ever played and it's the best entry in the series to. Arkham City greatly expands on evertything that made Asylum great and imroves on some of it too.
The great gameplay and combat system that makes you feel like you can fight an army is so engaging and exhilarating that I want to replay the game as soon as I have finished it.
The story itself is honestly one of the things that makes this game one of my favourites, especially with Mark Hamill voicing the Joker.
Simply put Arkham City is a A-list Game of the year type of game and I reccomand that you play it when you have the chance.
Aggregate Gamer Reviews
9.50
Arkham City looks terrific, if not for some minor issues. It's a dark, moody, and depressing game set in a world equally as bleak. But the level of detail in the city is awe inspiring. Yes, it borrows heavily from other games, but it also provides a complete package.
10.0
If there is one game you buy this year, make it Batman: Arkham City. Few other games released this year will reach this level of polish, variety, story quality, action, scale, and length. This is a serious contender for Game of the Year; Uncharted 3 is going to have to perform some seriously mind-blowing antics to compete.