PS3
Batman: Arkham Asylum
Gamer Reviews
16651 Reviews
9.16
NA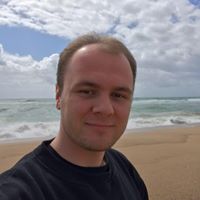 8.50
Asylum is a great first entry in this series. The chance to fight as Batman against the Joker while solving mysteries with gadgets like batarangs was a great experince that I recommened to anyone to try, whatever if you are a dc fan or not.
Aggregate Gamer Reviews
9.00
It's a big, ambitious game made of many diverse elements, and that Rocksteady has realised its vision in such a cohesive, compulsive, immersive and shockingly fun way is a testament to the immense progress it's made since 2006's good but flawed Urban Chaos: Riot Response.
9.00
Regardless of whether you're getting sucked into the Story mode or competing for high scores in the Challenge mode, Batman: Arkham Asylum does an outstanding job of letting you be Batman. Everything about this game--the impressive visuals, stirring soundtrack, superb voice acting, fiendish puzzles, hard-hitting combat--feels like it has been lovingly crafted by a development team that's both knowledgeable and passionate about the source material. Miss out on this one and the joke's on you.
8.00
Given Arkham's satisfying-but-shallow combat, incredibly boring and repetitive bosses, and downright horrendous conclusion, I feel comfortable in saying that the stealth gameplay is the single coolest thing about the game. Or, alternately, Batman: Arkham Aslyum is the single coolest thing about stealth gameplay.