PS3
Assassin's Creed: Revelations
Gamer Reviews
6225 Reviews
8.63
8.30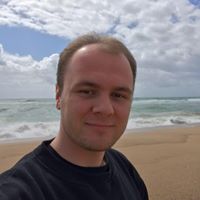 8.10
While it isn't anyway a bad game it doesn't really add anything new to the mix and the story isn't as exciting as it was in the preivous Ezio games. I would rank this game as one of the lesser good AC games but its still good enough if you want to try it.
Aggregate Gamer Reviews
8.00
There's extra value here with online multiplayer options and the PS3 version includes the entire first Assassin's Creed on the Blu-Ray disc. Sure, it appears that Ubisoft wants to bring yearly updates to this series, but fans can rest assured this is a good experience which should satisfy their need for more Assassin's Creed. This is definitely a universe that I'm going to explore more after the holiday glut of games.
8.00
First-person puzzling and tower defense are bewildering, unenjoyable additions to a game that didn't need them. On the bright side, the game usually sticks to what it does best. And what Revelations does best is to set you free in a magnificent city, where you skyrocket across the rooftops, letting the gorgeous sights and evocative music transport you to another life and another century.
8.75
In that quest for broader variety and a unique identity from the earlier games, Revelations makes some missteps that are hard to ignore. However, the game offers more of what has been great about the franchise, and that should be enough to bring most fans to the table, even if it a poor starting point for new players.