PS3
Assassin's Creed IV: Black Flag
Gamer Reviews
7543 Reviews
9.17
NA 9.20
Game is magnificent and beautiful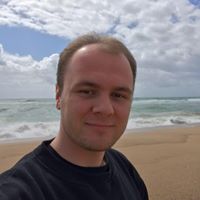 9.40
AC Black Flag is absolutely the best game in the AC series. After ACIII I was worried for a bit if Ubisoft would be able to make a really great AC game again and they really did it with Black Flag. The chance to be a pirate and sail on sea is so liberating that you can just focus on that instead of doing the main objectives first. The only thing I thought could have been better was the story itself it was not so interesting at all compared to the previous AC games.
Aggregate Gamer Reviews
8.80
In a time where sandbox style games are becoming more and more prevalent Black Flag stands on top of the pile with its own unique and thoroughly enjoyable experience. Ubisoft Montreal has crafted a vibrant world and the strangely endearing Captain Kenway will also likely be your favourite assassin yet. Engage your inner swashbuckler and become the most feared pirate to ever sail the seven seas. Assassin's Creed IV: Black Flag is an experience not to be missed.
9.00
The game does occasionally suffer from the shortcomings of its predecessor, and doesn't quite feel like a sequel — as you're less of an assassin and more of an imposter — but it is in fact the best and most accomplished entry to date, with a massive world to conquer, ships to plunder, rum to drink and leaders to assassinate. If you're in the mood for killing, stealing and boarding some vessels illegally, Assassin's Creed IV: Black Flag is the greatest pirate simulator of all time. "Piracy is the way o life. Ahoy."
7.80
If Assassin's Creed grates on you and you're tired of dumping money into games that are functionally identical in many ways, look elsewhere. But Assassin's Creed 4 will please AC fans, and from a purely mechanical, gameplay standpoint, it's probably the best game in the franchise to date. From that perspective, it's a worthy investment. From others, like narrative, it leaves much to be desired.