Gamer Reviews
12570 Reviews
8.86
7.08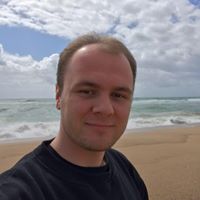 8.30
Not one of the best AC games but it's worth playing and I liked it despite some of its flaws. The story expands on the AC universe understanding of what is right and wrong for while i the previous entries it allways felt kinda black and white between Assassin's and the Templars but now we get to see things in a more grey way that feels more realistic than what the previous entries have showed. When it comes to the gameplay well the only thing that really sticks out compared to the previous entries is the sea combat system which was a amazing feature added to the game.
Aggregate Gamer Reviews
10.0
Give it time and Assassin's Creed III may prove itself the best experience this year. With the game's mix of a hugely interactive open world, a compelling setting, and a finely tuned combat system, I'm eager to return to delve even further into the Animus. Combining the best of the franchise so far, Assassin's Creed III doesn't disappoint long-time fans who've been with the series while also making it easy enough to jump in for the kill.
8.50
Assassin's Creed III is very enjoyable overall, but it's not consistently brilliant. Not everything about the game gels together convincingly and the missions' unnecessary prescriptiveness sometimes undermines the sense of freedom that the rest of the game works so hard to create. But it achieves so much that you can't help but respect it; no other open-world game has ever given us a setting that's as impressive to observe or as full of things to do as this.
Ubisoft showed impeccable timing with the introduction of this new game engine, new character and setting for the franchise. Just when you thought that it was going to be the same old Assassin's Creed on a yearly basis, they've come in and shaken things up with great results. Assassin's Creed III is a beautiful game that's a blast to play, with a ton of replay value in it's multiplayer component. Is there anything else?