Gamer Reviews
14213 Reviews
8.50
NA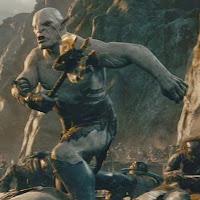 7.80
Nice start for a long-running franchise, went on to play it after finishing more recent entries. The setting and period-time atmosphere could be one of the best in Assassin's Creed history, the environment and the cities are gorgeous, but the main problem here is the storyline's repetitiveness. Nevertheless, this is really "Assassin's Creed", and almost all you do in this game are assassinations, so... The controls seem a bit unpolished and sometimes frustrating, and the combat is actually very difficult (in comparison to 2010's games).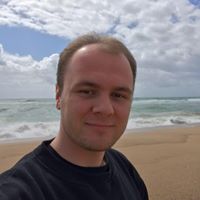 7.10
This game was good when it came out but today it feels to dated and you can get bored after a few hours of gameplay. Its just that you repeat the same mission over and over again than it gets old pretty quickly if you aren't heavilly invested in the story which is alright but you can just watch it online instead since the gameplay experince just isn't worth it.
Aggregate Gamer Reviews
8.00
As I stated at the beginning of this review, Assassin's Creed should certainly be played by anyone who's taken the jump to the next-generation consoles, but don't expect to be playing something that will go down in history as one of the greatest games of all time. It's ambitious and succeeds more than it fails, giving me hope that one day Ubisoft Montréal will deliver the game they originally set out to make.
10.0
We're just going to come right out and say it: Assassin's Creed is fantastic. More to the point, it's beautifully realized, richly detailed and carried by a story with twists that rival the surprises of BioShock. It's also endlessly fun, giving players complete freedom to tear ass across the rooftops and streets of its medieval cities as they track down their targets and try to avoid attracting attention while doing so.
8.80
Assassin's Creed is certainly a must-buy title for gamers interested in following an excellent story. The wonderful visuals play a major role in the experience and easy controls and open level design will suck you right in. This is not a game for everyone and misses a perfect rating due to pacing issues. However, the majority of mature gamers will thoroughly enjoy this title and will once more applaud the creativity, ingenuity, and boldness of the game designers at Ubisoft Montreal. This game will be remembered for implementing a number of innovative elements that will be used in future titles.