Gamer Reviews
1046 Reviews
9.11
NA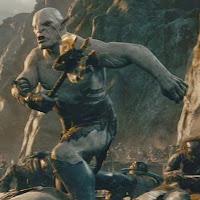 9.10
Atmospheric horror ambience, surprisingly very faithful to the original Alien (1979), in terms of production design, sound design and terrifying experience. Xenomorph's very clever AI was challenging to beat as well as the creepy white androids. At the end of the day, the narrative shortcuts are keeping Alien: Isolation from perfection, but it is still easily one of the best horror videogames ever made.
Aggregate Gamer Reviews
6.80
The game takes about 15 hours to complete, but more than half of that time is spent wandering around and waiting for something to happen. Even so, I suggest at least trying the game out, through rentals or demos. It's a game that deserves to be played if only so we can imagine how the series can get better still.
9.00
The game that Alien deserves. A solid survival horror experience with incredible sound design. While not perfect, it does the series justice; something you can't really say for anything else Alien-related from the last two decades.