PC - Windows
Yoku's Island Express
Trailer, Gameplay, & Screenshots
About this game
Summary
Yoku's Island Express is an open world/metroidvania-style pinball adventure, Seamlessly blending platform navigation with pinball mechanics across a large open world.
System Requirements
Minimum
OS: Windows 7
Processor: Intel i3-2100 @ 3GHz / AMD A8-5500 @ 3.2GHz
Memory: 4 GB RAM
Graphics: Nvidia GeForce GT 630 1GB / AMD Radeon 7770 1GB / Intel HD 530
DirectX: Version 10
Storage: 3 GB available space
Gamer Reviews
1299 Reviews
9.58
NA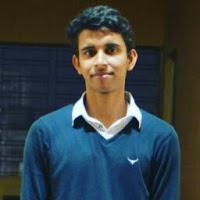 8.50
A glorified pinball game mixed with the gameplay of Ori and Will of the Wisp. You are basically a bug who is a postman in this world. You deliver stuff and help the residence around the world. If you loved Pinball in Windows XP, you are gonna love this.
Aggregate Gamer Reviews
9.50
That's really all there is to Yoku's Island Express. It's not a difficult or complicated game, it just knows what it wants to do and executes with amazing precision. If you're a fan of pinball looking for a unique experience, this is the first game I can recommend unconditionally. For someone who enjoys Metroidvanias, the flipper action provides a great set of mechanics to get you around town. Even if you don't fit into these categories, I'd recommend stopping by Yoku's island and having a look around. It's pretty chill.
8.00
Yoku's Island Express is a novel Metroidvania-pinball hybrid that stands out as something wholly unique. It blends those clashing genres with a beautiful island style, and its satisfying flippers and bumpers make uncovering its wide island a ton of fun. Retreading completed areas while hunting for secrets can occasionally get stale, but Yoku's Island Express has a refreshingly positive attitude that kept me smiling the whole way through.
8.50
Like almost everything else in this generous, considerate game, it's been built with player convenience in mind. And if that means it's a little too gentle for some—or too slow for pinball connoisseurs—it's a trade-off Villa Gorilla seems happy to accept. In its unassuming way, this is a remarkable achievement for a debut, combining two of the oldest types of game into something that feels daisy-fresh. Now that's worth making a noise about.