Gamer Reviews
3866 Reviews
6.30
NA
I honestly liked this game as a long-time Wrestling fan. Compared to WWE 2k20, this game actually brought a lot of improvements to the table. What I liked about this game is the controls, it feels solid and fluid this time. It also even felt like an arcade-type control. The character models also improved graphically since it is considered one of those Next-generation games. Although the character movements seem off at times which I do understand from a point of view of an animator and game developer. The showcase mode where you will re-experience Rey Mysterio's notable career matches is actually one of my favorite features of this game. I was impressed by how seamless the transitions from the game up to the real match happened in between. I hope they could have added more stuff like that, say, for example, the Undertaker's story and other superstars. overall, I love how this game entertained me compared to the previous 2K. I played this game with my friends and we got endless fun. Lastly, I want to point out that the number of rosters presented in this game is somewhat small. There are lots of superstars missing from the roster. I hate the fact that they converted a superstar's costume into a separate character. It is redundant for me. Expand the rosters and this game will be a perfect 10 for me.
VISUALS
Artistry: 10/12
Technical Merit: 7/8
SOUND DESIGN
Music: 10/12
Sound Effects & Vocals: 6/8
INTERACTION
Control & Interface: 8/8
Player Agency: 5/8
Accessibility: 3/4
MECHANICS
Feedback & Fun: 8/10
Depth: 3/5
Variety: 5/5
CHARACTER
Narrative: 7/8
Heart: 4/6
Originality: 4/6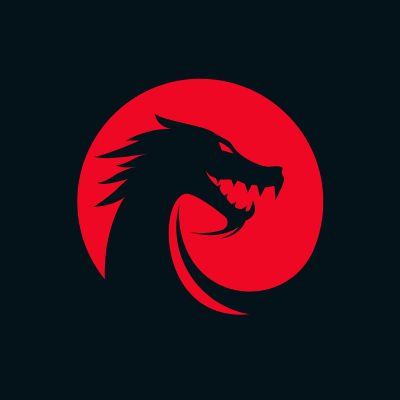 8.10
Download WWE 2K22 PPSSPP android is one of the best offline graphics from Mediafire Direct link . This is a highly compressed mod unlock all characters.
If you're looking to play the most recent version of WWE 2K22 on your Android, you should get WWE PSPSSPP Android first. You can also find the game in the PSP folder under the Games Tab. The game's file size is 1.2 gigabytes, which is significantly larger than other games that are available on Android. In addition to playing in the authentic WWE games You can also experience the wide range of songs and gestures for entry.
You can play WWE 2K22 on Android using an emulator, much like the PC version. The PSP version of the game also uses the same emulator. However, images are much more realistic. It also includes HD graphics, making the game more enjoyable. You can also play this game on a variety of different devices, such as Android or iOS. You can download the ISO file on the Internet in order to play the game.
Another excellent feature of WWE 2k22's 2k22 PPSSPP game for Android can be the tag-team division. It is possible to select the wrestlers who will form tag teams. If you're interested in One ON - One matches and want to choose one of the top wrestlers and try to win against your opponent. The game also includes an online fan base, so you can interact within the game in a more authentic manner. Also, you have the option of interacting with the fanbase. WWE 2k22 PPSSPP on Android is available on all major platforms including Microsoft Windows and PlayStation 4 and 5.
As one of its features, wrestling 2k22 PPSSPP is an excellent fighting game available for Android. It can be played through a PSP emulator or on any computer using the PPSSPP emulator. Moreover, it lets you play the game in different ways. It lets you play it on Android. It lets you play anywhere, and with no need for an Internet connection.
In terms of the game, players can experience the first version of the game Android using a PSP emulator. You can download this PSP ISO file from WWE 2k22 PPSSPP for Android and play it on the PC in addition to an iOS device. PPSSPP also allows you to use the game with PCs , without having to have your original console. It's definitely worth a try!
As with other PPSSPP software, it is possible to download and install the game. You are able to install the game to play immediately after. It can take just a few hours to download, but there are many advantages. It is possible to play with your loved ones, and you could even play with your family and friends. It is also possible to compete with your friends, or take on your fellow players in a variety of matches. If you're an avid fan of professional wrestling you'll love playing the PPSSPP version of the game.
The PPSSPP game for Android is one of the best alternatives to the Original Xbox 360 and PlayStation 3 versions. Its stunning graphics and realistic gameplay will make you want to download it to your Android phone. You'll be happy you did! There's no reason not to. Play this incredible PSP application right on your phone! It's compatible with the PlayStation 4, Wii, along with other popular smartphones.
WWE 2022 is a 3D Fighting Game, if you have an Android phone and you want to play it, download the WWE 2k22 PPSSPP zip files that allows you to run the game from your Android device. You'll have to download the PPSSPP Gold emulator from Google Play in addition to ZArchiver Pro to compress the game files. After downloading these apps, you'll be ready for playing the game with your Android device. In order to install the PPSSPP, you'll need to download the official app to your Android smartphone.
To install the WWE 2K22 game PPSSPP to Android you will require ZArchiver Pro and a PPSSPP emulator. After installing the two apps, you will need to you can download both the ISO file as well as the game data file. You should then unzip the ISO file and then place it in your SD card. It is also recommended to allocate space in the internal storage for PPSSPP within the Android phone. Once you've installed these applications, you should install the WWE the PPSSPP android game for the purpose of playing this game. If you're a fan mix martial art you can also consider UFC 4 Android PPSSPP.
While it could appear to be something minor, the latest WWE PPSSPP game for Android is an upgraded version of the PSP emulator. The game contains more than combat. It is compatible with PlayStation Vita, Xbox One and PSP. It's available to download for Android devices from a third party website.
Aggregate Gamer Reviews
6.50
The actual in-ring gameplay is solid, and MyGM mode is a little addictive slice of management. I want to be hopeful and believe that 2K and Visual Concepts will take the foundation they created and finally build a wrestling game that doesn't just feel like a bunch of compromises. However, that's exactly what I've wanted for years, but they just keep hitting the same.
7.50
WWE 2K22 does have some notable problems, such as modes that feel lacking or tacked on. Thankfully, it manages to excel in other departments, including visuals, controls, and performance. Although its predecessors set a very low bar, WWE 2K22 still cleared it and exceeded expectations.
6.00
WWE 2K22 is the definition of a mixed bag. There are clearly areas where the team at Visual Concepts made positive progress with the franchise, particularly in wrestler AI and animations. Many of the marquee talents look fantastic and there is a lot to do within the game. Sadly, most of the modes are half-baked and the series is still suffering from bugs or problems it has carried for far too long.