PC - Windows
Warhammer: Vermintide 2
Trailer, Gameplay, & Screenshots
Buy now
Steam
About this game
Summary
The sequel to the critically acclaimed Vermintide is a visually stunning and groundbreaking melee action game pushing the boundaries of the first person co-op genre. Join the fight now!
Also available on
System Requirements
Minimum
OS: 64-bit Windows 7, 64-bit Windows 8 (8.1) or 64-bit Windows 10

Processor: Intel Core i5-2300 @ 2.80 GHz / AMD FX-4350 @ 4.2 GHz

Memory: 6 GB RAM

Graphics: NVIDIA GeForce GTX 460 or AMD Radeon HD 5870

DirectX: Version 11

Network: Broadband Internet connection

Storage: 45 GB available space
Gamer Reviews
27534 Reviews
7.40
7.50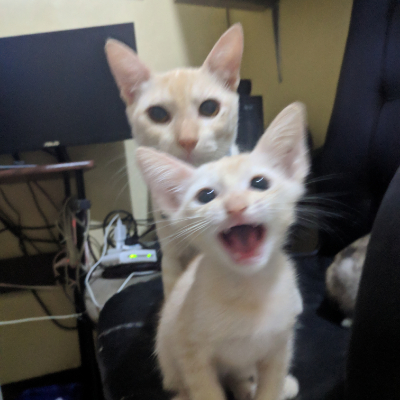 7.50
Oh boy. This game. I got it through a sale. And, I am so glad that I waited for a sale on this game. Because this game is shallow as a puddle. Warhammer: Vermintide 2 is a bit meh. If you get rid of all the fantasy plot and settings, you are simply a group of 4 rat exterminators. There! It's Left 4 Dead, but with rats. "But wait! Aren't their zombies in this game? Chaos? Hello!?" you may say. Well, that is true. but the majority of the special units in the game you encounter are pretty much the Skaven. So yeah, it's technically just you and 4 other dweebs slicing through hordes of rats and zombies, passing objectives from point A to point B. Its a really shallow game. I do not recommend playing this game solo. I suggest that you play the game with friends.
Aggregate Gamer Reviews
8.00
Vermintide 2s's co-op delights are gruesome fun, especially if you have a dedicated group of friends to take on the horde of monsters and level up your characters. The bloody thrills of working with fellow players to shred entire armies of foes into meat makes this grisly battlefield surprisingly fun (if unsettling) place to spend time.
8.00
Warhammer Vermintide 2 is a beautifully dark game, and I'm in love with its hard-hitting, meaty melee weapons. It's a gorgeous game with tons of fun play styles and customization options to uncover, even if most of the loot you earn for your efforts is a letdown. But thankfully you don't need to pay much attention to it to simply enjoy the hack-n-slash, Left 4 Dead-inspired co-op fun of bashing hordes of rats and zombies to a pulp.
8.00
Even with a few minor and infrequent hiccups, Warhammer: Vermintide 2 serves as an excellent platform for players keen on first-person cooperative action. The number of missions and environments, to say nothing of the different characters and classes, should provide enough content and customization to keep fans happy for the foreseeable future. As for cutting through the rising and falling ranks of the vicious Vermintide; well, it just feels good.