Trailer, Gameplay, & Screenshots
About this game
Summary
VALORANT is your global competitive stage. It's a 5v5 tac-shooter matchup to plant or defuse the Spike in a one-life-per-round, first to 13 series. More than guns and bullets, you'll choose an Agent armed with adaptive, swift, and lethal abilities that create opportunities to let your gunplay shine.
7.71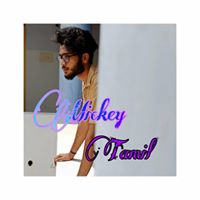 9.00
Because this game intersting.and it's like a god gift for low end pc gamers.....
10.00
The best games after csgo, overwatch is valorant the game is so good
8.00
Played the beta and the full launch. Has a few issues but generally a decent and quite interesting experience.
8.50
All in all, Valorant is definitely not for everyone, but the game is completely free to play so you have nothing to lose. It might not be the most original game, but it is expertly designed and iterates on many proven and classic video games. If you are interested in tactical shooters, Valorant is a must-try.
8.50
Valorant doesn't reinvent aspects of core tactical shooters, but it differentiates itself in meaningful ways by giving players new ways to glean information, protect areas, and obscure enemy perception. While Valorant's characters may be mundane and its modes limited, I had plenty of fun with its precision shooting, careful planning, and soft footsteps.
Right now, in its current state, Valorant is in a great spot for a free to play game. Sure, the lack of maps and grindy progression system can be off-putting, but the core gameplay here is phenomenal. A great twist on the Counter-Strike formula.