PC - Windows
Unreal Tournament III
Trailer, Gameplay, & Screenshots
Buy now
Steam
About this game
Summary
The Necris invasion has begun, and your clan was one of the first to be slaughtered. Head to the front lines and join this Epic battle to defend humanity while taking your revenge. Unreal Tournament 3 marks the return of the premiere tournament-style first-person shooter. Unreal Tournament 3 unleashes the full power of Unreal Engine 3, taking graphics, gameplay, and challenge to a whole new level. Players engage in intense and hyper-real battles with other human players online or against incredibly realistic Unreal artificial intelligence. Over two dozen weapons and vehicles have been upgraded and enhanced for maximum killing potential. Take on all comers in a variety of game modes including Deathmatch, Team Deathmatch, Capture the Flag, an all-new Warfare mode and more.
Also available on
System Requirements
Minimum
OS: Windows XP SP2 or Windows Vista

Processor: 2.0+ GHZ Single Core Processor

Memory: 512 MB RAM

Graphics: NVIDIA 6200+ or ATI Radeon 9600+ Video Card

Sound: Windows Supported Sound Card

DirectX: DirectX 9.0c

Hard Disk Space: 8 GB
Gamer Reviews
2775 Reviews
8.60
NA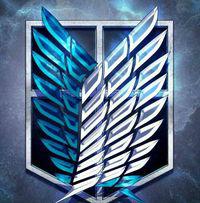 10.00
In its time, this game was a banger. I've never had a PvP experience like this ever. I wish I could go back in time and play in the glory days. I hate that players now play mostly shitty games with micro-transactions and toxic players, and never know what it's like to play UT3.
Aggregate Gamer Reviews
9.00
At its core, Unreal Tournament 3 offers exactly what its predecessors (specifically UT '99 and '04) did to make it so popular: preposterous action at blindingly fast speeds. It's all over the top, soaked in blood, nonsensical (hoverboards and stealth tanks?) and bathed in an electric light. Warfare mode is an excellent addition to the series, proving to be a deeper version of onslaught, and the additional Necris vehicles make both it and VCTF all the more worthwhile and enjoyable.
8.90
If you're looking for an excellent multiplayer first-person shooter for your PS3, go and buy Unreal Tournament III right now. Nothing else on the platform can touch it at this stage. On the PC, where you have a lot more options, things are a little more complicated. Just keep in mind that whatever version you buy, you're doing it to play against other humans online. If you have no friends and no broadband connection then UT III will be a snore. When twitching out against opponents around the globe it can be as addictive, and deep, as video games come.
8.50
It's a very basic, straightforward package, but don't take that to mean that UT3 is a no-frills sequel. With its variety of modes and its occasionally crazy high-speed action, UT3 still feels very different than the typical first-person shooter coming out these days. On top of that, it's very exciting and just as much fun now as it has been in previous installments.