Gamer Reviews
11394 Reviews
9.30
NA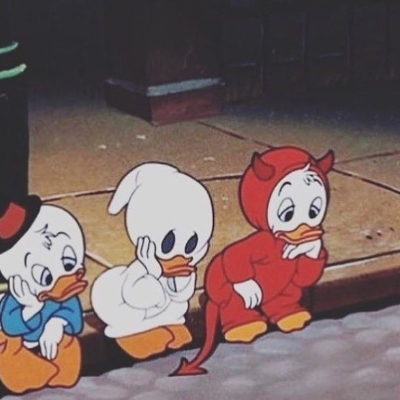 9.60
This game feels like home! Ha-ha. Every now and then you have to arrange and sort things for whatever reason may be. But there's this things in the game that are vague or I just don't know what kind of appliances/things they are, and for that reason I misplace them.
Still, it feels relaxing casually playing this game, even though I'm kinda having a hard time putting where they belong to, I just wish they had a label. Char! So once I unpacked them from the box, I'll know where to place them. LOLS. That'll be no more challenge. duh xD
I honestly didn't expect that this game will give a satisfying and unique experience. This is not just your simple puzzle game, it requires players to think creatively and critically while unpacking and organizing your stuff. I enjoyed this. A simple game with a promising idea. The graphics are simple yet clearly depicts what it needs to show.
VISUALS
Artistry: 8 /12
Technical Merit: 6/8
SOUND DESIGN
Music: 10/12
Sound Effects & Vocals: 5/8
INTERACTION
Control & Interface: 8/8
Player Agency: 7 /8
Accessibility: 3/4
MECHANICS
Feedback & Fun:10 /10
Depth: 5/5
Variety: 5/5
CHARACTER
Narrative: 6 /8
Heart: 3/6
Originality: 6/6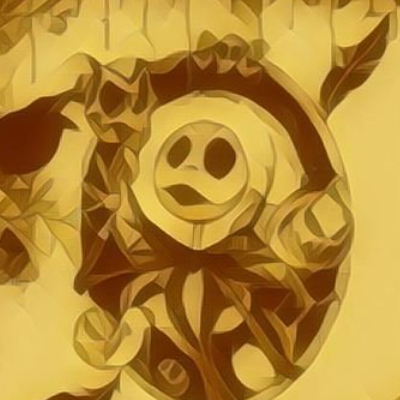 8.00
Unpacking is my first game i've ever fully completed, 100% completed. I have never fully completed a game because it feels like a waste of time but playing unpacking and looking through the achievements, i thought to myself that there's barely any and i could finish them all, so after 4 hours of playing the game while searching how to get them all. I have finally done it.
Unpacking: Like the title suggest, unpacking is basically a game where you move into a new house, and you unpack your boxes. The boxes contain items for each room that you'll have to design. Designing it, is very fun and makes me more excited to find out what's the next-level all about. In the first level, there's only one room which is your bedroom, there are many things in the boxes that you'll get to design your room, some even being carried to the next level.
Unpacking boxes shows some sort of story when moving to a new place. The story basically includes of you being alone and as you progress through the levels, you'll be able to see how much you improve in money wise and even shows how rich you are due to the items you unpack. There are only a few levels, it shows in years as to levels. From 1997-2018. And in these years, there are secret achievements you can obtain and all those achievements are very easy to get. Tip: Search in google " 100% achievement unpacking" and just read through what to do and you should be fine.
The games takes about 1-2 hours to complete, 3-4 if you try to get all the achievements in one go. Here's a website that shows how to get every achievements: https://www.gamepretty.com/unpacking-100-achievement-guide/ .
Items in the boxes: There are a lot of items in the game, includes of books, toys, clothes and basically every day items while unpacking and moving into a new place. and once you're done with moving the books and items. Some items will be red and highlighted to show that, that item is not in it correct place. And you have to move the item around and figure out where that item belongs. And sometimes, you'll have difficulty trying to figure out where that item belongs to, even leaving some people to rage-quit the game. And some searching where to place it.
And to me, it doesn't seem like the "zen puzzle game" the devs say it was. (Lol).
To me, unpacking is a short but amazing game to just relax from a long and stressful day of work. Even playing along side with a love one or a friend makes the game more fun, talking to them about where you should place that item. It's quite sad that the game only lasting for a few hours with only a few levels. But the last level is huge. Very huge. with tons of rooms and tons of items, and when there's tons of items, there are a lot of red highlighted items at the end. Which leads to me being quite stress at the end, thinking to myself where i should place it.
Graphics-wise/art style is very nice and smoothing, it makes the game more chill. The game is very short and has nothing to talk a lot about. And that's why my review is quite short.
Worth trying.....
Aggregate Gamer Reviews
5.50
Do you remember what you saw in this game? The unboxing will be no less for me than the last superhero movie I watched. Maybe I'll remember her the next time I move, or maybe even grin. I enjoyed the short time I spent with Unpacking and hope there will be more in the future.
8.00
From the tiniest details in each item to the massive story told through simple gameplay, Unpacking is a fantastic indie game. The relaxing gameplay and chill music create a nice getaway experience. It's easy to disappear into Unpacking and complete the entire game in one playthrough, but the experience is so satisfying that players will want to do it again and again.
9.00
Unpacking was absolutely worth the wait. A delightful experience in every sense of the phrase, Unpacking will resonate with anyone who loves that feeling of fresh possibilities a new place offers. Even in its downturned moments, that unflappable optimism shines through, giving players a sense of excitement with each unpacked item. With its charming aesthetics, playful nature, and nuanced storytelling that will tug at your heartstrings, Unpacking unequivocally deserves a place in your game library.